The North is on the rise and Radovid is back to bring justice to his enemies. Stand by his side or defy royal authority — whichever you choose, get ready for some of the fiercest battles in GWENT's history.
Our animators are still working on Iron Judgment cardback to bring its central piece to life with beautiful animations, but we wanted to share it with you this work in progress preview.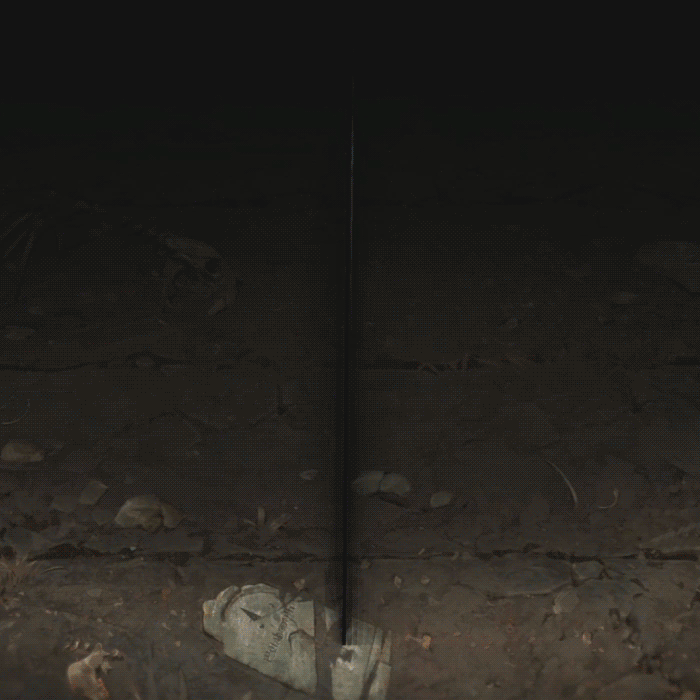 Iron Judgment Pre-Order pack will be available for purchase only until expansion release on October 2nd. Don't miss the opportunity to get it while the offer lasts!
NEW WAYS TO WAGE WAR
Utilize new tactics to get an advantage on the battlefield, reinforce your decks with elite warriors from all 6 factions, including 21 neutral cards. Iron Judgment adds over 80 new cards to GWENT as new (and returning!) mechanics:
Armor
Protects a unit from damage. This value doesn't count towards your score and/or the unit's power
Many units from Iron Judgment expansion have armor, so finding a weak spot in enemies' defenses can be a challenge. That's when Stunning Blow comes in handy!
Stunning Blow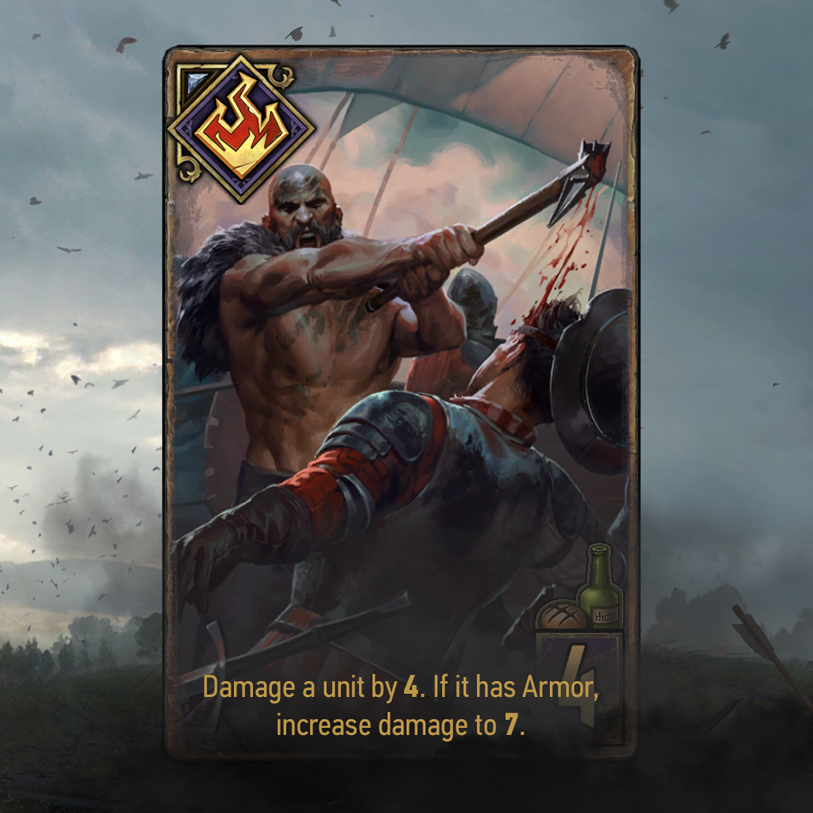 Exposed
Trigger this ability whenever this unit loses its Armor
When units lose their Armor unpredictable things can happen – sometimes it will make them stronger (or angrier), but sometimes that would be their utter doom, like in the case of Greater Brothers.
Greater Brothers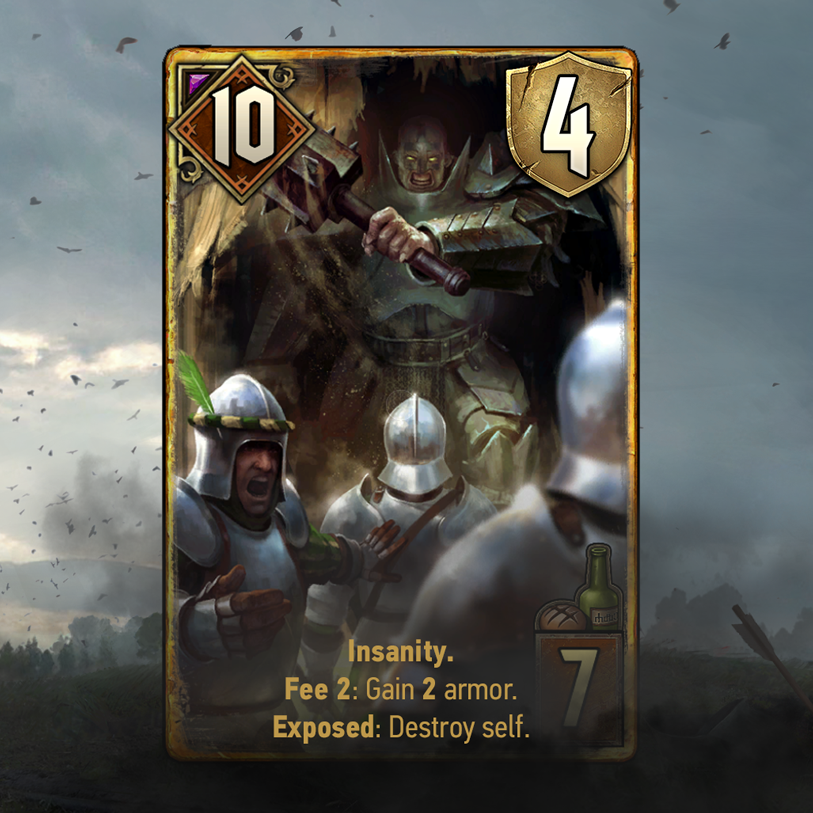 Barricade
Trigger this ability if a unit has Armor
Armoring up your units not only increases their life expectancy, but can bring additional benefits. That is if the unit with Armor has Barricade keyword. For instance, as long as Dwarf Berserker has any Armor, he will relentlessly attack enemy units.
Dwarf Berserker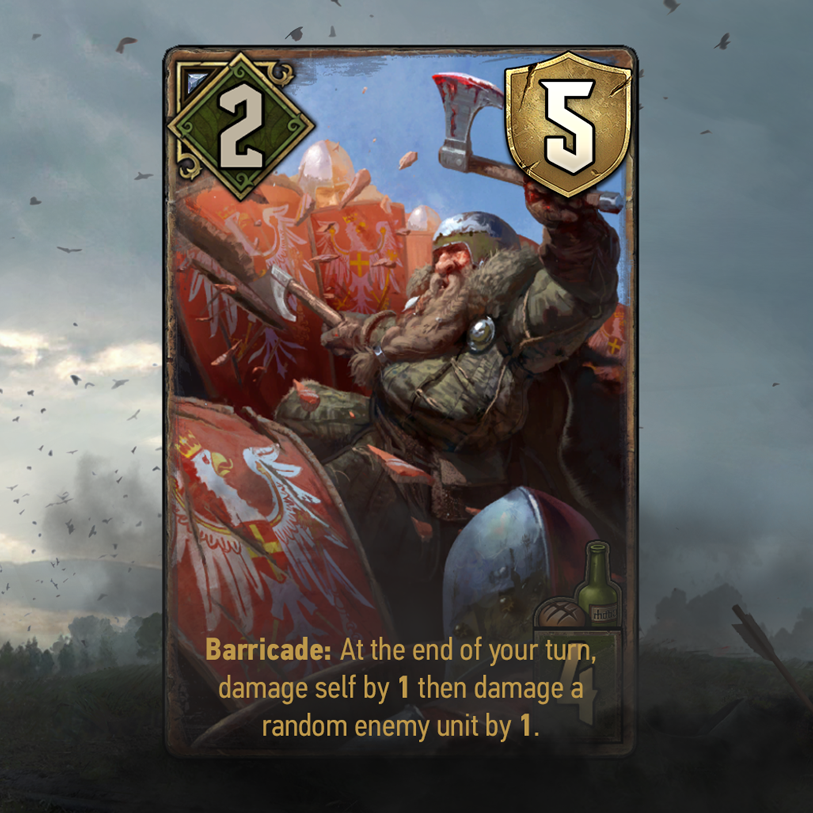 Defender
Units with defender protect other units on a given row and need to be targeted first by your opponent.
Heroes always arise in times of war and strife to protect the innocents (or valuable engines). Units with Defender ability always ready to take the beating protecting more vulnerable allies on the same row.
Cave Troll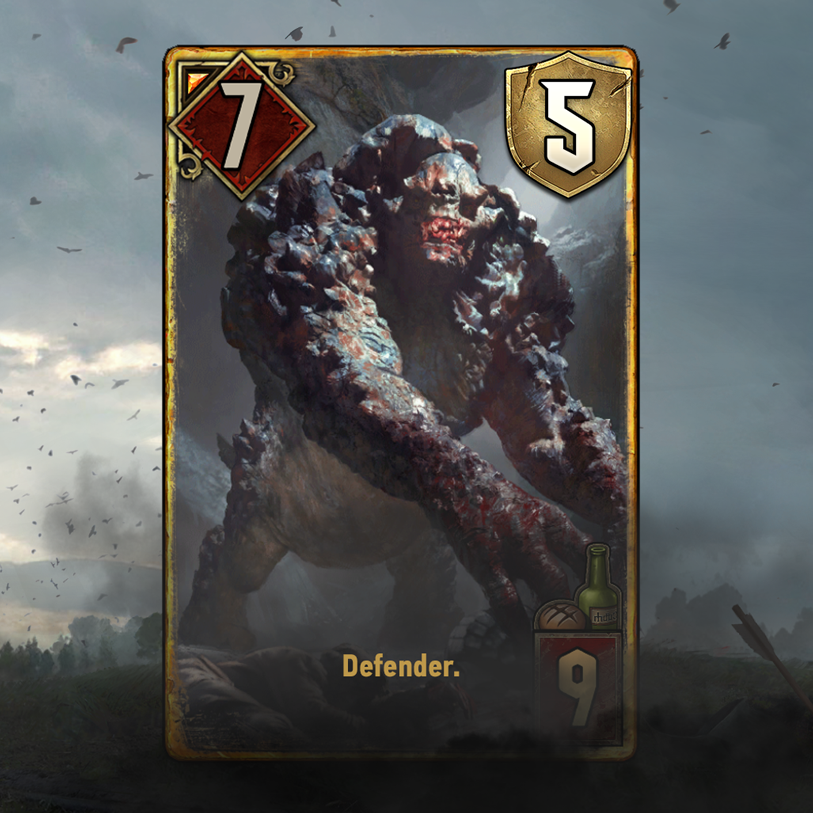 We will be revealing more Iron Judgment cards every day until the release of the expansion on October 2nd, you can check out the reveals
here
.