GWENT'S LATEST EXPANSION IS NOW AVAILABLE ON PC, ANDROID AND IOS!
Collect over 70 new cards
Discover GWENT's all new legendary card type — one that evolves during battle!
Explore new keywords and statuses
Meet new and familiar characters from The Witcher lore, including mysterious Master Mirror
FACE MASTER MIRROR IN A MYSTERIOUS CHALLENGE
To celebrate the release of Master Mirror, the 'Gaunter's Ultimate Challenge' event has just begun. Support your favourite faction, complete special tasks and fight for unique prizes. The challenge will last from June 30th to August 5th.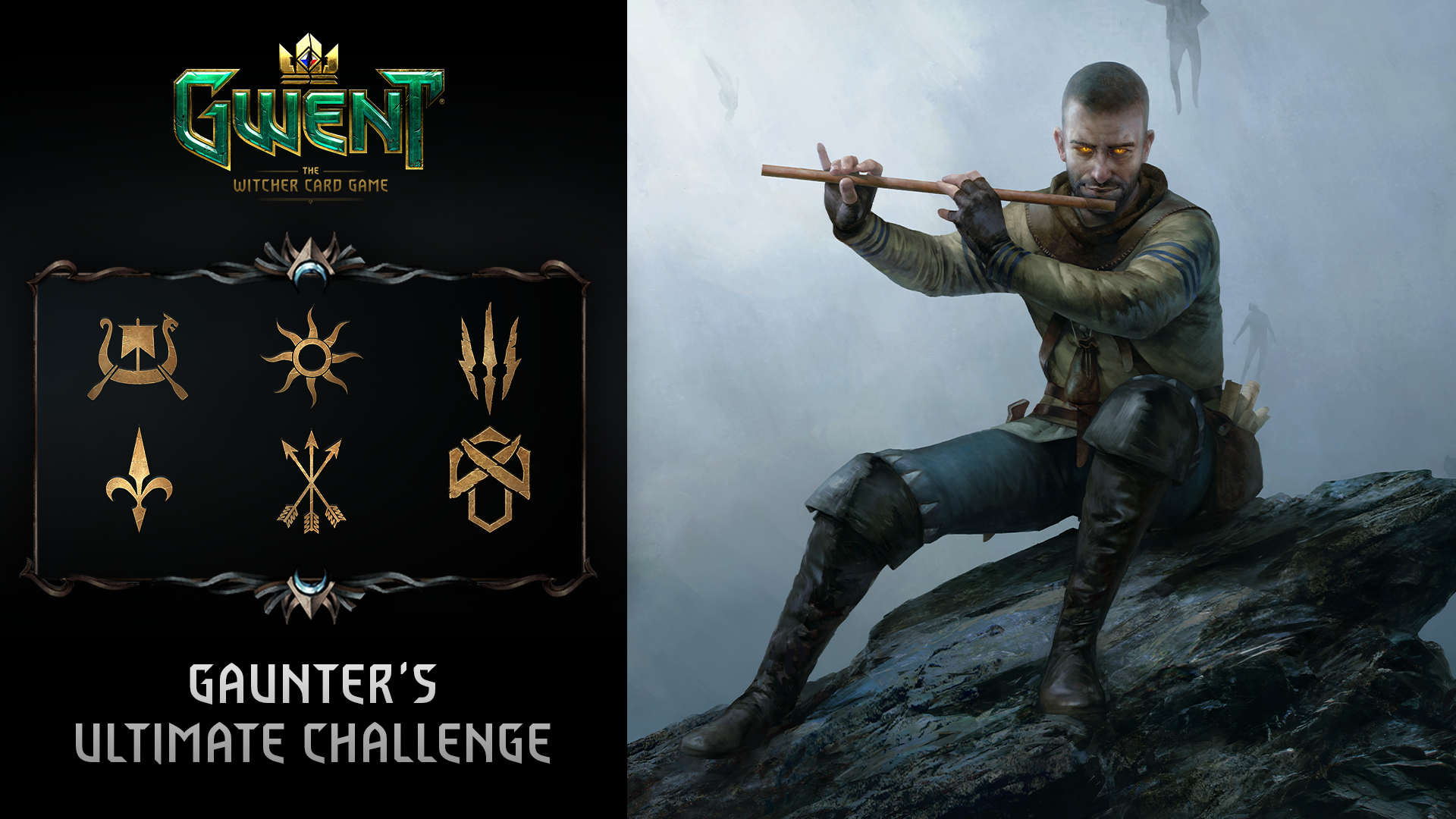 EXCLUSIVE, TIME-LIMITED MASTER MIRROR LAUNCH OFFERS:
TEMPTATION PACK:
40 premium Master Mirror kegs
Gaunter O'Dimm premium legendary card
Give in to the temptation and treat yourself with a sizeable supply of premium cards from the new expansion. Immortality is not included.
INTRIGUE PACK:
Expand your collection with the most precious cards from the newest expansion – 6 evolving premium cards that changing their abilities and becoming stronger during the battle. This pack contains 6 premium cards (one per each faction):
Auberon the King
Jaques Miraculous Child
Harald An Craite
Usurper Officer
Eithne Young Queen
Viraxas Prince
TWISTED WORLD BOARD:
New Master Mirror epic game board is now available from the in-game shop! Dare you enter the sinister realm of Master Mirror and battle your enemies under his everlasting gaze?