by Sean "Swim" Huguenard
Adzikov struggled with a peculiar curse, going into official GWENT events. For some reason, he could never break through the first round! He finally managed to overcome it in the last GWENT Open and since then, things have been going much better. Adzikov recently got some impressive winstreaks on the ladder, he is the winner of both Pro Ladder seasons 1 and 2, and has always been rated very highly afterwards. Another player fighting for Poland, Adzikov is also the most seasoned player in our lineup, having played in the most number of official events.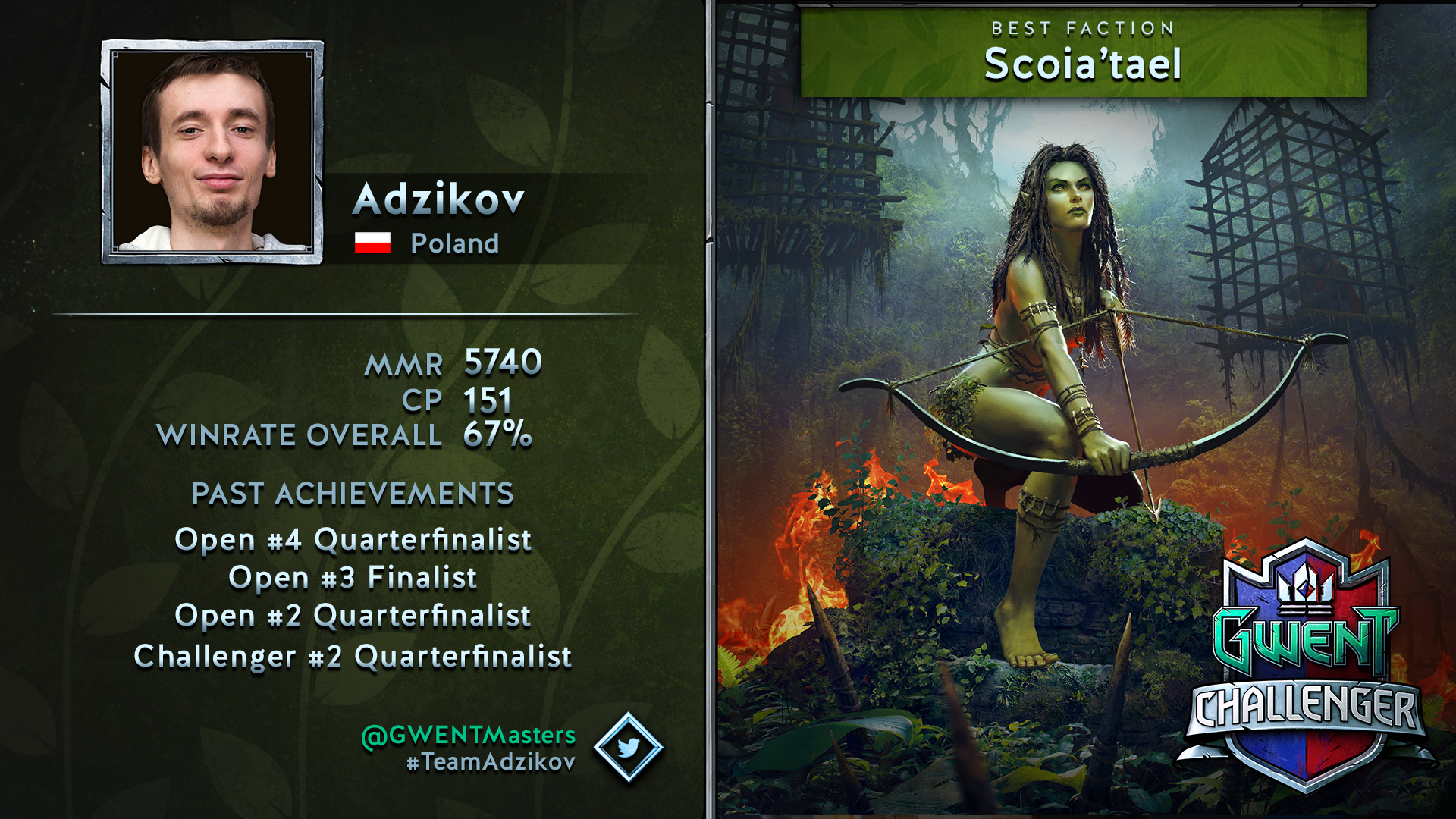 I_aPOROgize, on the flip side, is competing in his very first! Not only that — he's also the first Australian to even make it into an official tournament. I_aPOROgize has been training along with Kolemoen, and is tackling Challenger with a "low expectations" mindset. If he can't win it all, his goal is to at least have funnier decks than Freddybabes.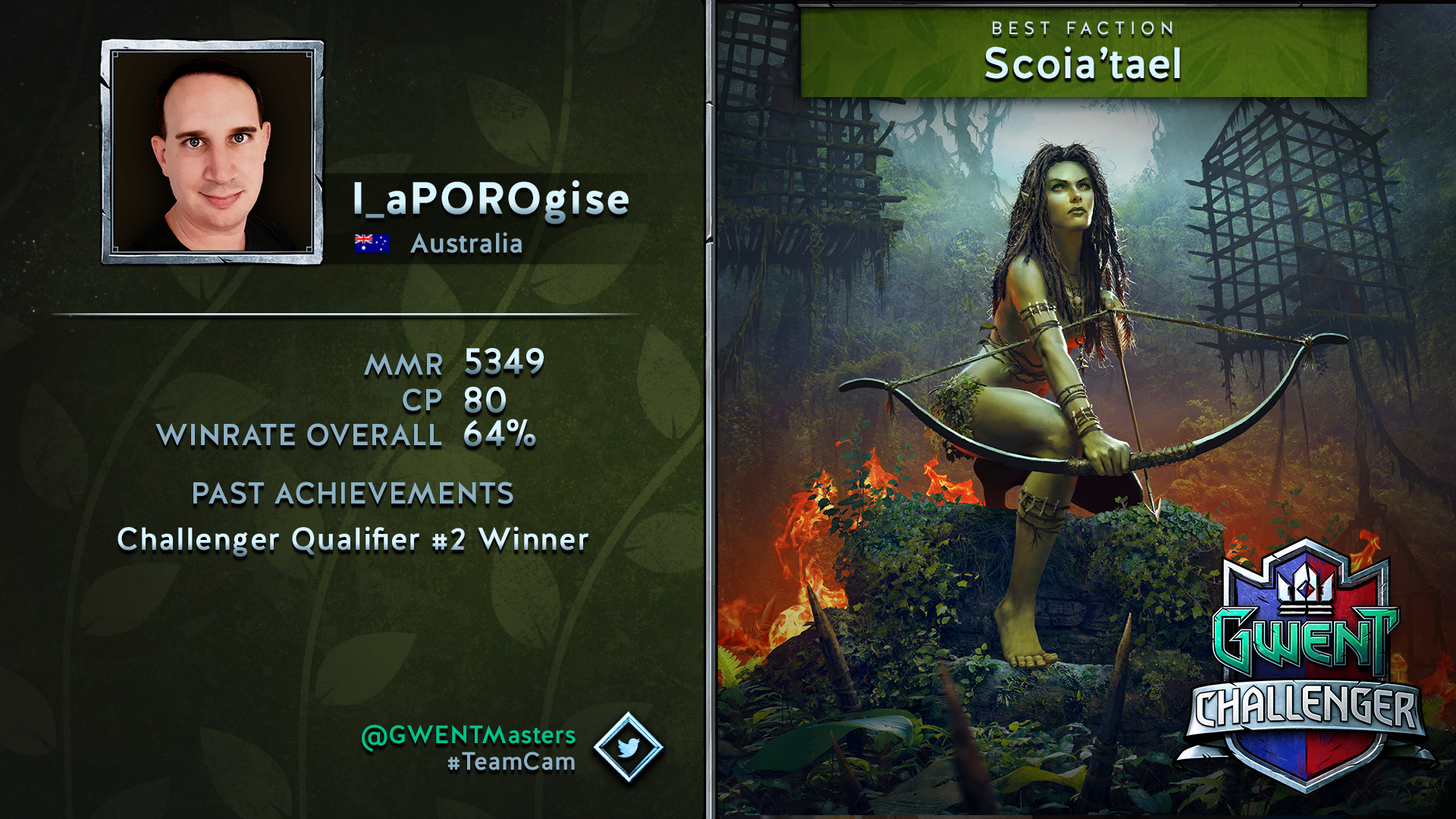 The first of our German players, SuperJJ, is known fairly well for his tendency to "tech" against his opponents and making sure that what he plays is custom tailored for whomever he may face. He is very dedicated, skipping holidays and practicing with other top players like Lifecoach. SuperJJ recently won the third GWENT Open, and is known for his love for Nilfgaard because of their combo-oriented playstyles.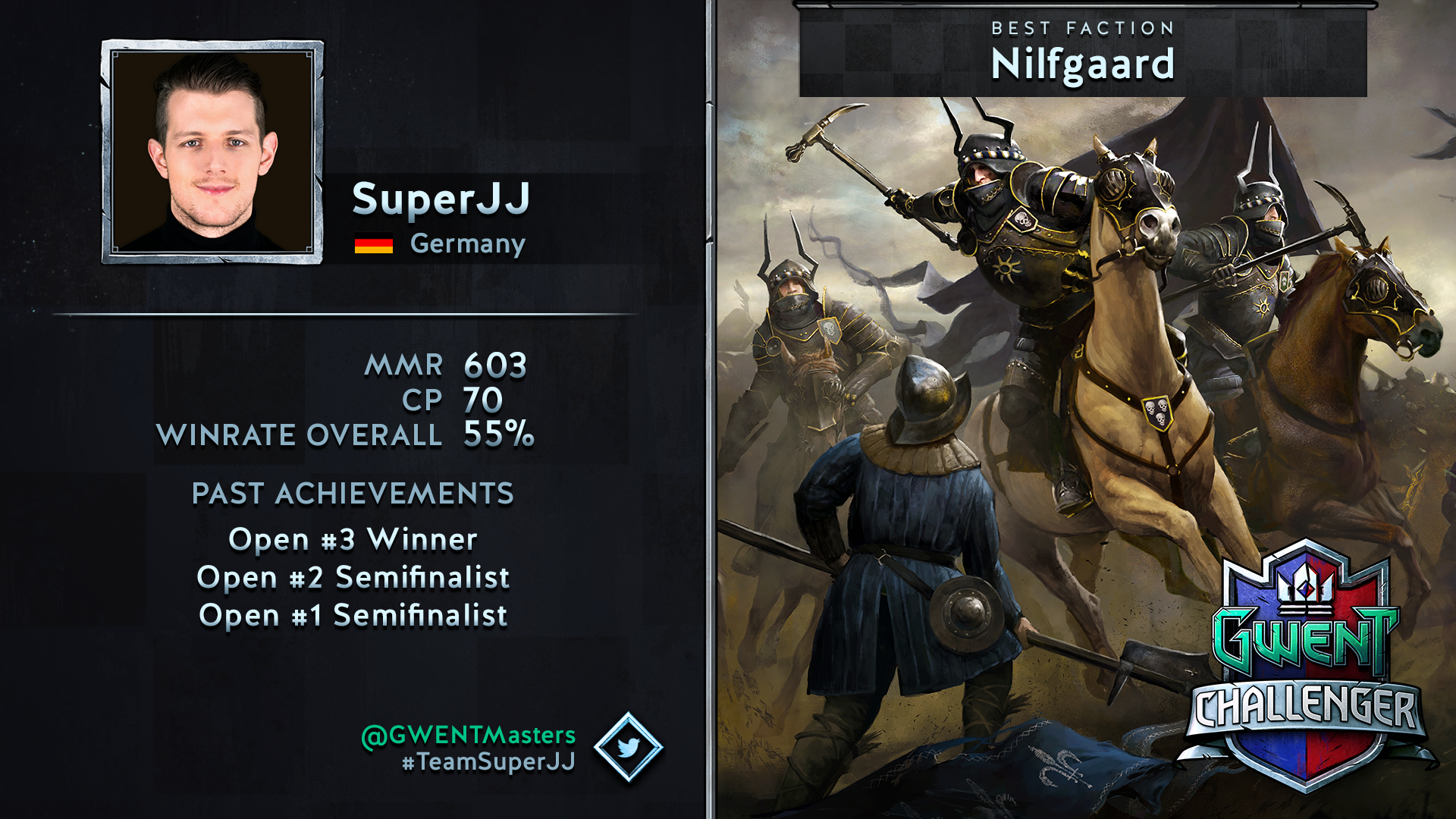 Last but not least, there's Kolemoen. Kolemoen's first appearance was at the second GWENT Challenger, where he placed second and instantly started turning heads. Hailing from Germany, Kolemoen has played in a few GWENT Opens, and has been training extensively with I_aPOROgize, so he definitely shouldn't be overlooked as a real contender.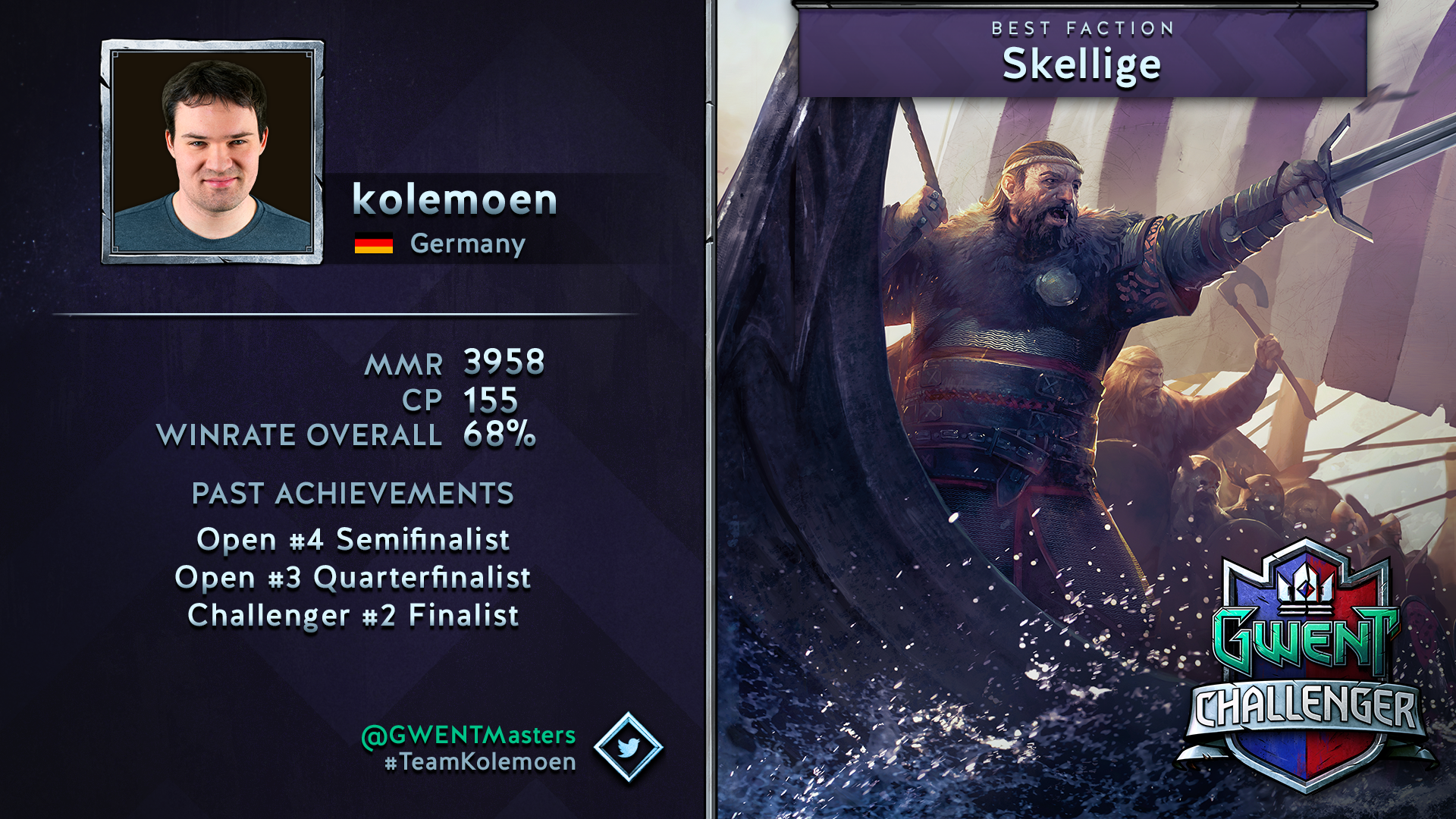 Obviously, every person here is an exceptional player, and they all have an equal chance of winning despite the differences in experience with official events. The lineup is stacked with talent, and who will actually end as the winner is a mystery, but that just makes the event all the more exciting to watch. Thanks to these brief rundowns, you now should know who to cheer for, and can feel a bit more of the struggle each player went through to get here. Good luck to them all!