Current Pro Ladder season will end on January 4th at 12.00 PM CET! It will be followed by a short break, during which we will distribute Crown Points for the best 200 players, and prepare for the next season.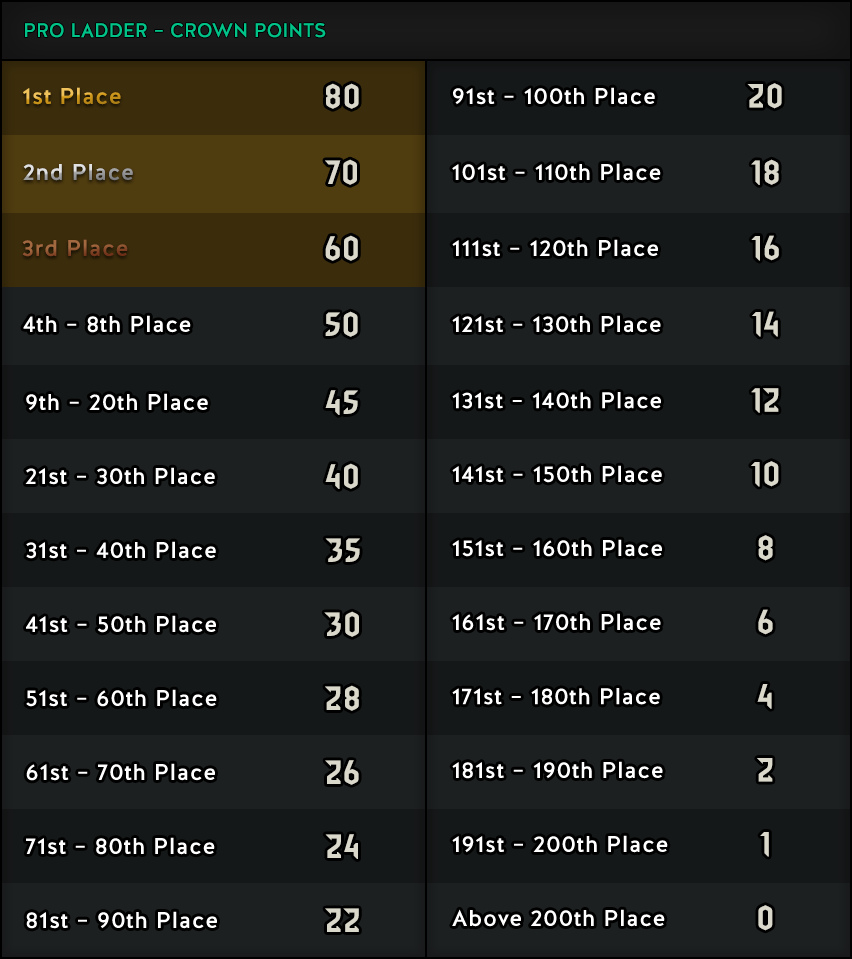 All players who played less than 10 matches in Pro Ladder, as well as 10% of remaining players with the lowest MMR, will lose the ability to join next Pro Ladder season. All other players will automatically receive a possibility to join the next season.
Players who haven't participated in the current Pro Ladder season will need to reach Rank 21 in the regular Ranked Play season by January 4th, 12.00 PM CET in order to qualify to the upcoming Pro Ladder season. Players who will reach the rank 21 between January 4th and 8th will qualify to the following Pro Ladder season starting in March.