Cáemm Aen Elle! Season of the Wild Hunt has begun!
This month, all players will receive Reward Points for their participation in the Ranked Season. Season trees will not become available until next year.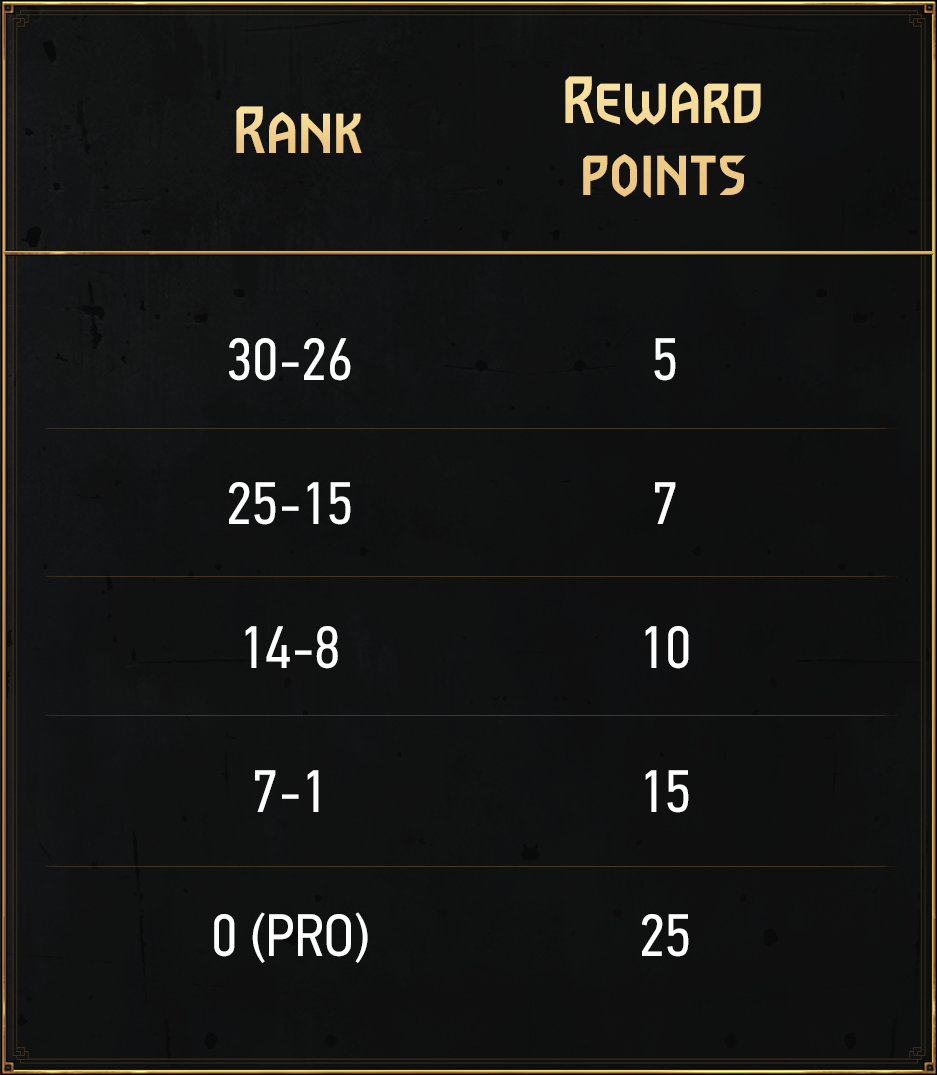 Season of the Wild Hunt will last until January 3rd, 12 PM (noon) CET.
There is no escape.
IMPORTANT!
Before entering Pro Rank, all players will need to accept EULA and Rules of the GWENT Masters e-sports series – you will receive a pop-up asking you to do so.
If you disagree to the legal terms at any time, you will be demoted to Rank 1.
If you change your mind, at any point you will be able to change your answer in the Settings menu (however, accepting the rules in such way will not grant you access to Pro Rank immediately, even if you have earned it before).