Cirilla Fiona Elen Riannon, also known as Lady of Space and Time, possesses the power to travel between worlds. Have you ever wondered what she might find on her journeys?
Enter the competition by answering the question "If Ciri was to visit a GOG world during one of her journeys through portals, what would she bring back with her?".
Be as creative as possible, your answer can be a drawing, a photo, a cosplay, a sculpture, a song, a video, a short story… Sky's the limit! You can submit your entry by posting it on Twitter with #GOGxWitcher hashtag or in the dedicated thread on the GOG Forum.
You have time until July 9th, 6 PM CEST to participate. Then, a jury consisting of members of CD PROJEKT RED, CD PROJEKT RED GEAR and GOG teams will select 3 winners and 10 runner-ups.
It's worth a try, as prizes include Ciri and the Kitsune Figure, The Witcher Dark Horse figures as well as many more Witcher-themed goodies from CD PROJEKT RED GEAR and game codes from GOG.COM!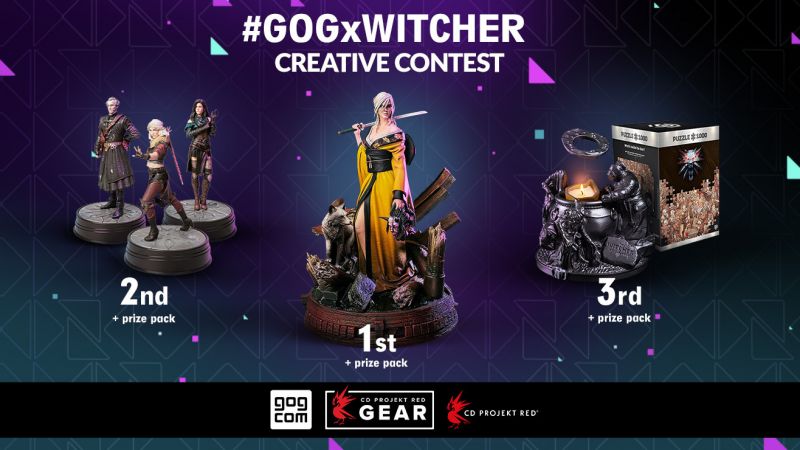 Full ruleset and details can be found here.
Good luck!