by David "ImpetuousPanda" Gil Nolskog
With yet another Pro Ladder season coming to an end, our fourth GWENT Open Tournament is right around the corner and there are many things our diehard competitive fans can look forward to: insane outplays, exciting reverse sweeps, and the return of the infamous TailBot to official competition following his eccentric showing at GWENT Challenger #2.
With all three previous winners missing from the competition, as well as fan favourite Gameking, GWENT Open #4 will definitely mix up the competitive landscape. We're bound to see a lot of new faces, including the GWENT veteran ProNEO, as well as two of GWENT's rising stars, Lbdutchboy and Damorquis.
I had the chance to sit down and speak with the new kids on the block and learn their stories, hopes and aspirations. Both players are determined to make a name for themselves; they've put in the hard work and managed to elevate their names alongside GWENT Open mainstays Adzikov, Kolemoen and Hanachan.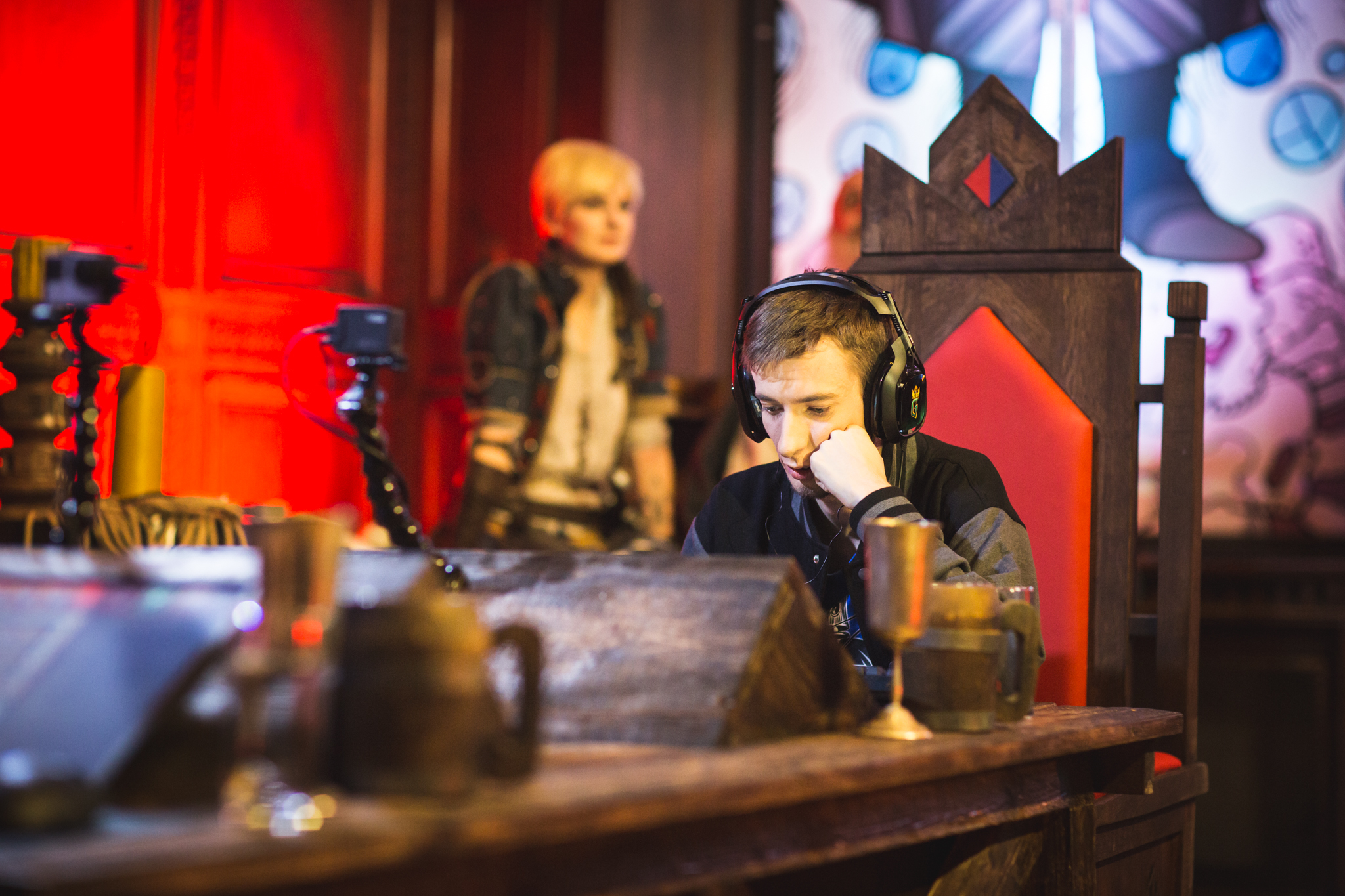 The Young Dutch Talent
Liam "Lbdutchboy" Brouwer arrives onto the GWENT scene as the youngest competitor to date, usurping the title from the community's beloved Fred "Freddybabes" Bird, GWENT's most successful player. Don't let his age trick you though, at 18 the young Dutch is no rookie when it comes to competitive CCGs. From the early age of 15, Liam has been competing on the big stage, with his most memorable performance being a semifinals loss to eventual winner and Hearthstone World Champion Firebat at the Gfinity Spring Masters II in 2015.
As an incredibly young esports competitor, Lbdutchboy has always had trouble balancing competing at the highest level and trying his best to finish his schooling. After finishing his secondary studies, he was faced with a challenging decision: open up a new chapter in his life by pursuing an Aerospace Engineering degree, or to try and fight for a championship once again — although this time for a new CCG altogether, GWENT.
"For now I've stopped studying, I didn't enjoy my degree as much as I would have liked and it wasn't exciting," he said. "I started playing GWENT back when Public Beta started, but I didn't really have time to play at the highest level. I almost made it to GWENT Slam #2 through the online qualifiers, I lost 1-3 to Dyuhaaa in the finals and because he had visa issues, I thought I was through to Vienna. In the end, Lifecoach decided to take Pro Ladder standings into account and Metranos went instead. The decision to pause my studies enabled me to give Pro Ladder a real shot, after all it's one hell of a grind to get to the top".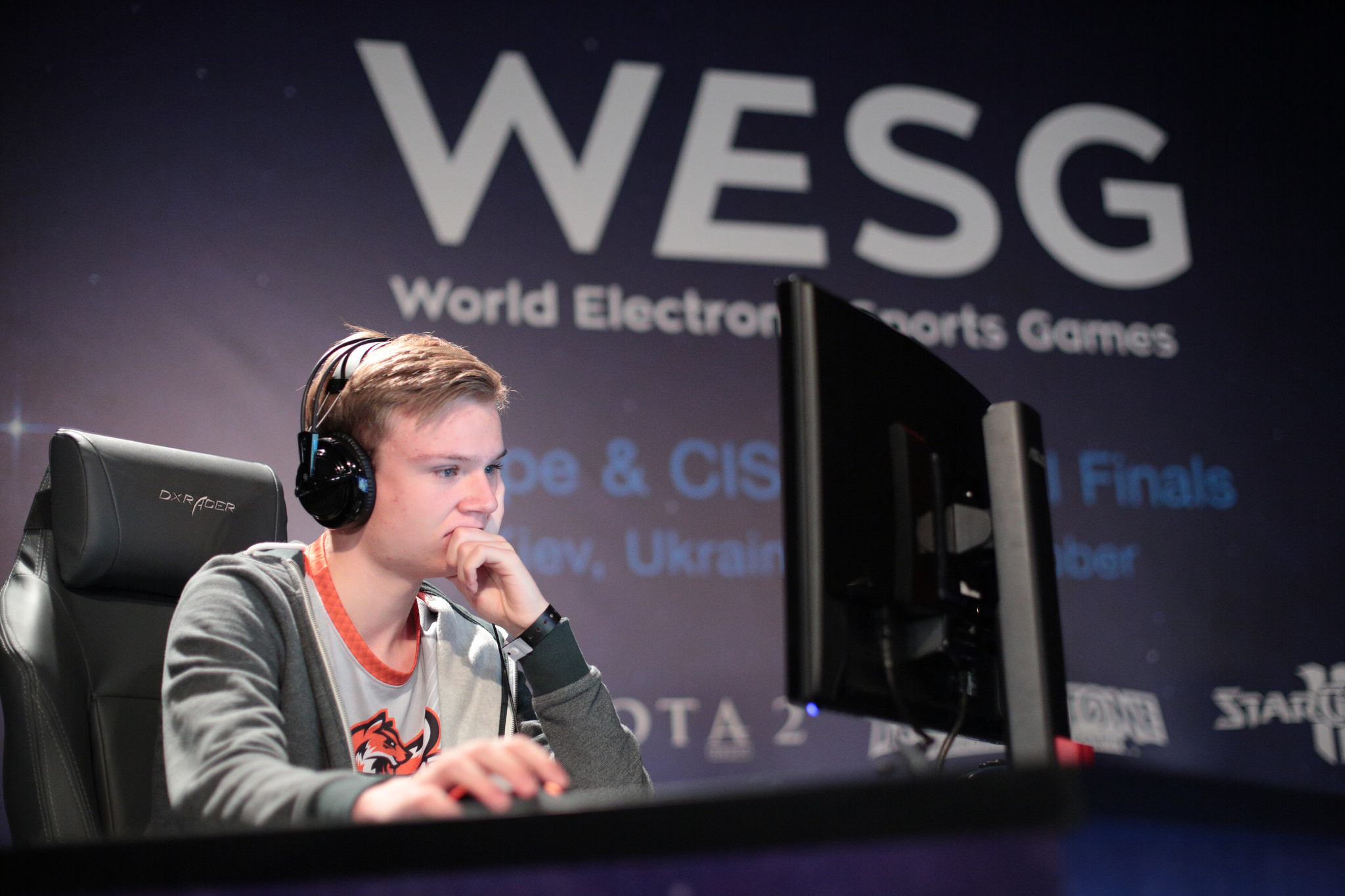 With Lbdutchboy's nail biting qualification for Open #4, it seems he's made the correct decision. After 1,240 intense matches, he reached 5,821 total MMR, qualifying him for the Open with the 8th best Pro Ladder score of the season. The last minute scramble to try and qualify for the next Open really shows, as there is only a 6 MMR difference between ProNEO's 5,825 MMR 6th place finish and Damorquis 5,819 MMR 9th place finish.
"It's important to note that as a part of Sector One I've had a lot of support from both of my teammates, Moody and Lorenthiel. Many will know Lorenthiel as the creator of the spellatael archetype that dominated the meta many patches ago," he said. "Recently, I've also been working together with Team Aretuza, in particular Damorquis, who plays for them and also managed to qualify for the next GWENT Open. I've been preparing for the Open with him and it's very rewarding because we think differently strategy-wise, perhaps due to my Hearthstone background — we learn a lot from each other."
Lbdutchboy's qualification for Open #4 marks yet another organization's entrance into competitive GWENT, Sector One. The Benelux esports organization has secured a great talent in Liam, who now has a fantastic chance to prove his worth on the big stage in front of thousands of viewers, although his seasoned opponents definitely won't make it easy for him. "I'm really scared of the gods that are Kolemoen and TailBot. I've met them a few times on Pro Ladder and it's so hard to play against them, it's impossible to bait them into a misplay for example," he confessed. "All in all, I'm hoping I can sneak my way into the finals and get a ticket to the next GWENT Challenger in April."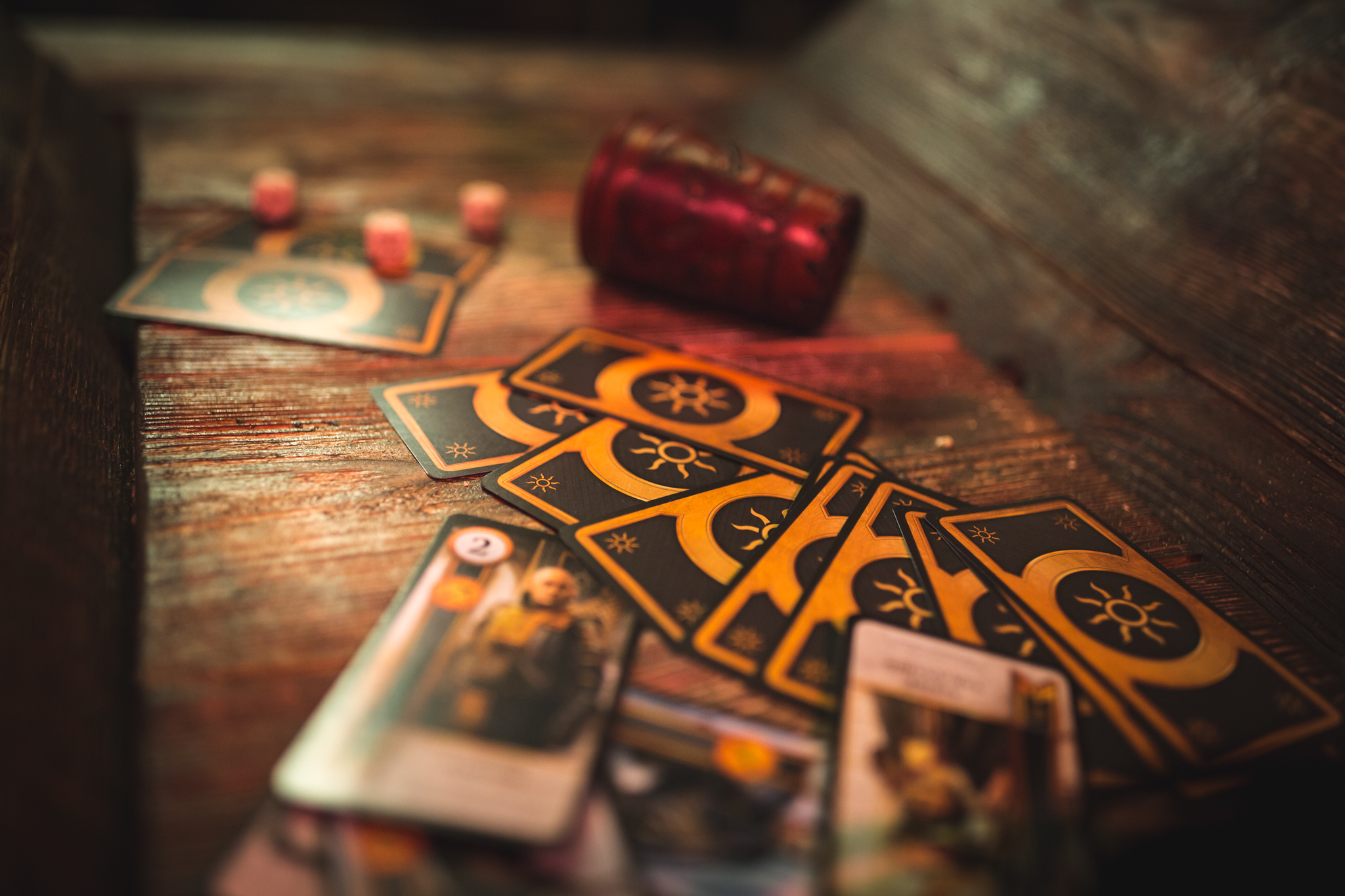 Damorquis's Drive To Success
Daniel "Damorquis" Morkisch claims to be a true rookie to competitive gaming, which is surprising given his recent success qualifying for GWENT Open #4. The 25 year old behavioural economist has found GWENT during a more quiet time in his busy academic life, allowing him to really pour time into the Pro Ladder grind. "I finished my bachelor's in Economics and then decided to go for my Master's as well. I just got back from Milan where I was learning more about my field of studies — I'm very interested in information economics and game theory, it's very fascinating," he said. "Now I'm only working on my Master's Thesis so I have quite a lot of free time to play GWENT."
Few players in GWENT's competitive scene will match Damorquis's love for the Witcher universe. "I was one of the biggest fans of The Witcher series that one can imagine, I was eagerly awaiting the release of The Witcher 3, I even had a week of holidays booked for that particular day so I could just play it," he said. It's no surprise that Damorquis was ecstatic to hear news of GWENT as a standalone title, although due to his studies he was not able to sink his teeth into it until Pro Ladder released. Since then, the German player has had very close brushes with success, falling short in the finals of GWENT Slam #3 online qualifiers to eiSloth.
In the third Pro Ladder season, Damorquis finally found his opportunity and took it without hesitation. Finishing in 9th place on the ladder with 5,819 MMR, a mere two points behind Lbdutchboy, he should not have qualified for Open #4. Fortunately for him, 5th place MaggoGx, a veteran GWENT player from Russia, wouldn't be able to attend the tournament due to his ongoing battle with Russian visa issues.
"For me this season went really well, since I was able to qualify. When I saw not everyone would be pushing for the top of Pro Ladder, it would be a good time for a rather inexperienced player to try and make it to top 8," he said. "I decided to play at the right moment, when the timing was right and the distribution of the meta was favoring one deck in particular."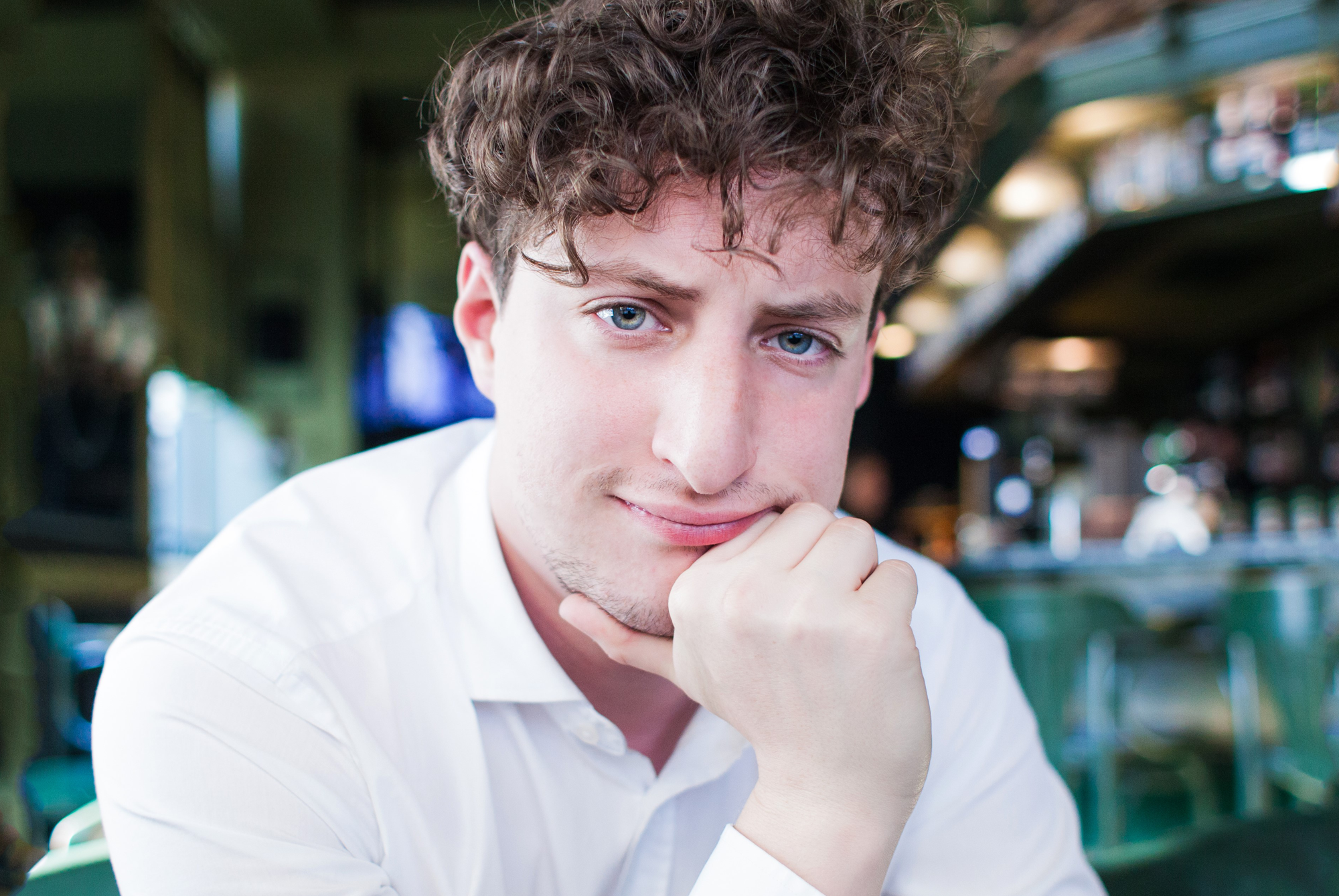 Damorquis's analytical approach to Pro Ladder seemed to have worked out in the end. He admits to keeping a very close eye on the best score for any given faction, trying to copy other player's streaks, for example MaggoGx's great run with Consume Monsters at the very start of the season. He also regrets some mistakes he made, not playing Scoia'tael at the right moment severely hindered his qualification chances. He's the only player in the top 50 of the pro ladder season 3 rankings to have Scoia'tael as his worst performing faction.
"The last day was quite stressful. I was keeping track of the Pro Ladder and checking out the scores of my closest competitors like ProNEO and Lbdutchboy. Some of my competitors had insane streaks the last day, for example ProNEO gaining adding +80 to his Skellige fMMR and reaching 1513 fMMR," he said. "I was very surprised when he overtook me, I decided at that point that I had to play or I might not make it. Thankfully Shaggy wasn't able to overtake me and I managed to just barely qualify."
With his qualification secured, Damorquis also aims to proudly represent Team Aretuza, a competitive team he formed alongside dutch player Hennotje. "Within the team we are like a family, we help each other out. A big part of why I was able to qualify for the GWENT Open was the help I got from my teammates when it comes to understanding matchups or to know what decks excel in certain metas," he confesses.
Damorquis is well aware he has a tough road ahead of him, and he holds an adamant position when it comes to the importance of preparation, he believes it will be a key factor in deciding the next GWENT Open champion. "I think everyone in the Open is beatable, I believe that is the only attitude I can have going into the tournament. There are of course some players I would not want to match up against, like Kolemoen for example," he said. "Over the last tournaments I think there were still a lot of mistakes and misplays, even though the gameplay was top notch. If I can reduce the amount of misplays and fully understand matchups to detect the correct moment to pass or to estimate the general power level of my opponent's hand, I'll have an advantage."
Unfortunately for Damorquis, his adventure within GWENT esports might end as quickly as it started. In a few weeks time, with his Master's thesis wrapped up, he'll face a challenging decision. Settle for a more traditional lifestyle as a behavioral economist or continue vying for a spot among GWENT's elite competitors? His results at GWENT Open #4 will surely affect his decision.