On May 9th Monster Hunter: World on Steam will receive a free update featuring content inspired by The Witcher 3: Wild Hunt!
Every player who reached Hunter Rank 16 or above will be able to take on a special singleplayer questline as Geralt of Rivia himself! In the Contract: Trouble in the Ancient Forest you will be tasked with tracking down and slaying an old, powerful spirit known as a Leshen. Completing the assignment will earn you a special item and gesture, a new guild card background, poses and titles, as well as resources for crafting Geralt's armor and weapon set, and a unique nekker skin and weapon for your Palico companion.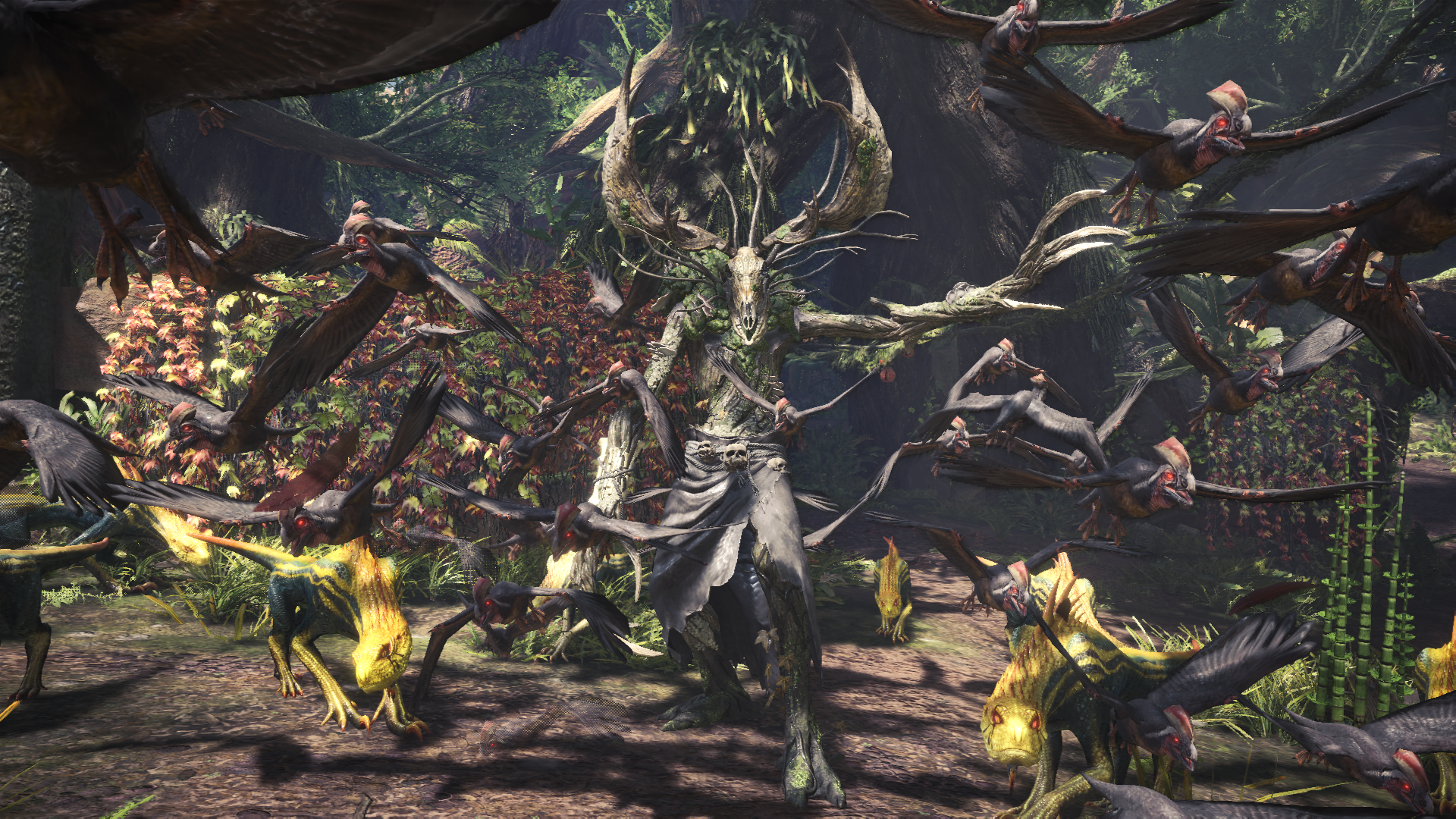 The multiplayer challenge, Contract: Woodland Spirit, will be available from May 17th, 2 AM CEST to May 30th, 01:59 AM CEST for hunters of Rank 50 or above. If you manage to beat the quest you will receive, among others, materials to craft Ciri's armor set and her weapon.
Detailed information on The Witcher 3: Wild Hunt and Monster Hunter: World collaboration can be found
here
.