Get ready for WitcherCon – the upcoming global online celebration of The Witcher franchise! You will be able to watch WitcherCon across two separate streams: the first one will air on July 9th at 7 PM CEST, and the second one on July 10th, 3 AM CEST. Both of them will be available on our Twitch and YouTube channels.
Each stream will contain some exclusive content – here's the schedule!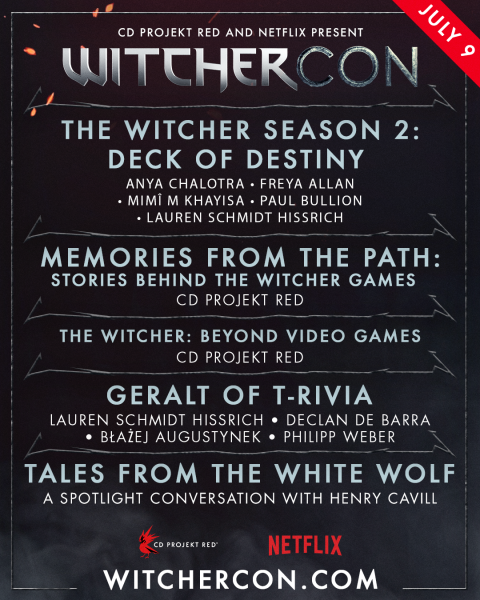 For more information on all things #WitcherCon, including descriptions of the panels, visit our official website: www.witchercon.com.